Description

Features

Videos

DOCUMENTS

ACCESSORIES

INSTRUCTIONS
Description
Mark location of fire extinguishers with peel and stick sign on warehouse or production floors. Fire Extinguisher graphic with Do Not Block message to ensure fire extinguisher is accessible at all times. PASS operational instructions also included.
Safety sign increases awareness of fire extinguisher location in the event of an emergency. Sign surface is slip resistant and easy to clean.
Available in 24"x36" or 36"x42" sizes and made in standard heavy duty materials for industrial environment, freezer grade for cold storage and cold production, or light duty / temporary constructions for less demanding applications.
Material Options:
Heavy duty - Standard

Very durable .025" thick construction

Withstand heavy forklift and pedestrian traffic

Great for production facilities and warehouses

Freezer grade

For cold environments and applications

For ambient applications that requiring extreme stick

Withstand heavy forklift and pedestrian traffic

Same durability as the standard heavy duty signs

Light Duty / Temporary

Low Profile
Suitable for office foot traffic
Great stick and also cleanly removable
features
This Fire Extinguisher floor sign features:
.027" thick plastic and permanent adhesive (after backing is removed)
An easy pull tab liner that simplifies the liner removal
Eye catching red and white contrast for high visibility
Bilingual version of Fire Extinguisher sign also available
Fire Extinguisher graphic to locate clearly
DO NOT BLOCK message outline to prevent clutter

For quick accessibility in emergencies
To stay compliant with safety standards

Concise Instructions for Fire Extinguisher use (PASS)
Easy clean surface
Made in the USA
Floor Sign Properties:
Temp Use Range
Min Apply Temp
Removable
Sign Thickness
(w/o Liner)
Surface Texture
Scuff Resistant Laminate
Forklift Traffic
Pedestrian Traffic
Heavy Duty / Standard
55°F to 120°F
55°F
Somewhat removable
0.025"
Frosted- slip resistant
Yes
Yes
Yes
Freezer Grade
-40°F to 200°F
-10°F
Not Easily removed
0.020"
Frosted- slip resistant
Yes
Yes
Yes
Light Duty / Temporary
-10°F to 170°F
50°F
Removable
0.004"
Matte - slip resistant
No
No
Yes
Videos
Floor Sign Install Instructions and Durability Demo
Documents
Safety Standards for Fire Extinguishers:
•OSHA 1926.150(a)(2) - Access to all available firefighting equipment shall be maintained at all times.
•NFPA 10-2010:
•6.1.3.1 Fire extinguishers shall be conspicuously located where they are readily accessible and immediately available in the event of fire.
•6.1.3.3.1 Fire extinguishers shall not be obstructed or obscured from view.
Accessories
We have a Bilingual version of this Fire Extinguisher floor sign HERE !
Instuction
How do I install a floor sign?
Identify the desired location of the sign
Clean that area with floor scrubber or by hand with soap and water
Allow floor to dry and make sure floor temp is above 55°F
Use the easy peel tab to remove a small section of the backing - exposing the adhesive
Place the sign on the floor without applying the adhesive - make sure the location, orientation, and is where you want it
When placement is perfect, apply the adhesive exposed section of the sign to the floor by applying pressure and wiping with hand
Gradually peel the backing while continuing to wiping across the sign with hand to ensure good adhesion and no air pockets form
Continue until all backing is removed - and DONE!
Clean as necessary to return the sign to brighten up your floor signage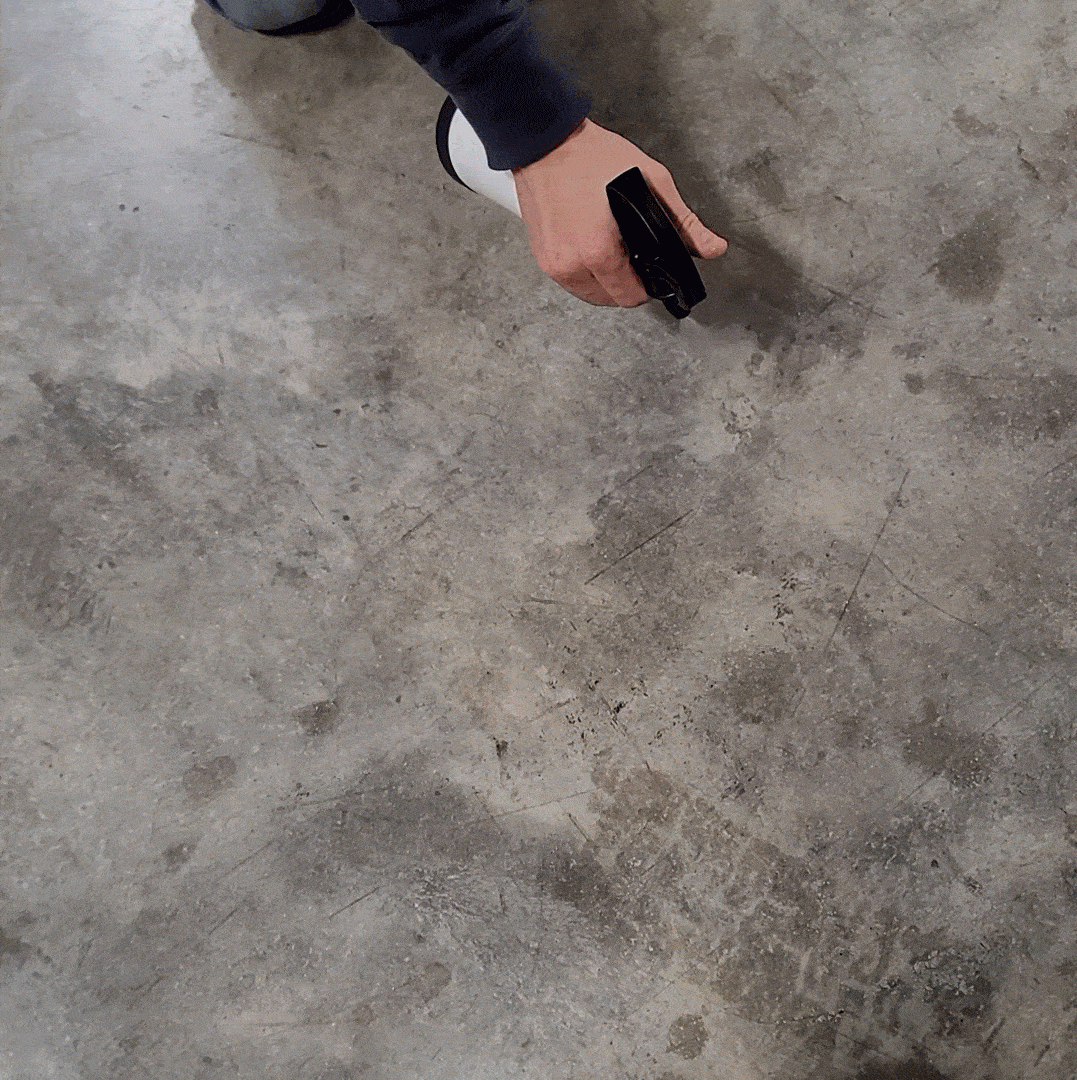 ---